15W Qi Fast Charging Magnetic Wireless Car Mount Stand Charger
2021-03-21 21:09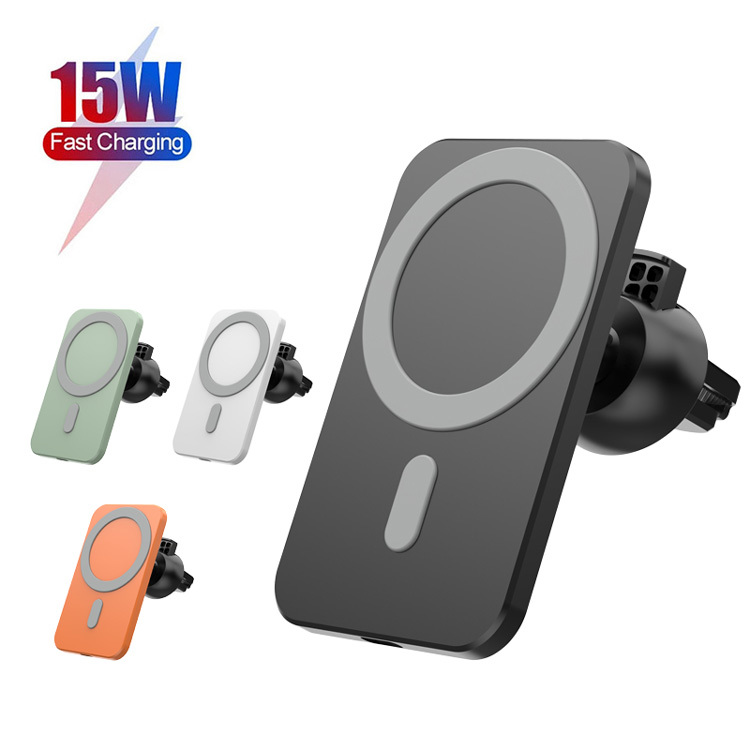 With the increasing number of car owners, the number of people who want to use navigation also increases, and the use of smart phone wireless charging and magnetic wireless charging is also popularized. Owning a car magnetic wireless charger becomes essential.
When you use the car magnetic wireless charging, you find it is really convenient! Its magnetic attraction function can gently release 1S induction charging, no longer repeatedly plug in and out the data cable, fall in love with the experience of charging once, charging is safer and charging while navigating. With the air outlet clip, any model can be used, in order to save you the cost of buying a mobile phone holder. 15W fast charging technology can make your mobile phone charging more time-saving, the wireless transmission distance is less than 8mm, and the fast charging speed is not affected by wearing a mobile phone case. Multiple smart chip protection, safer to use, 360-degree rotation adjustable viewing angle, rubber pad anti-skid and scratch-resistant, precise positioning and super adsorption, and it can firmly adsorb your phone when facing all kinds of roads.
Now we are also equipped with a magnetic mobile phone case, as long as your mobile phone has a wireless charging function, you can easily use the car magnetic wireless charging.
For your safe driving, don't you come with a car magnetic wireless charger?