2021 New Mini Portable Magnetic Wireless Charging Power Bank
2021-04-30 10:28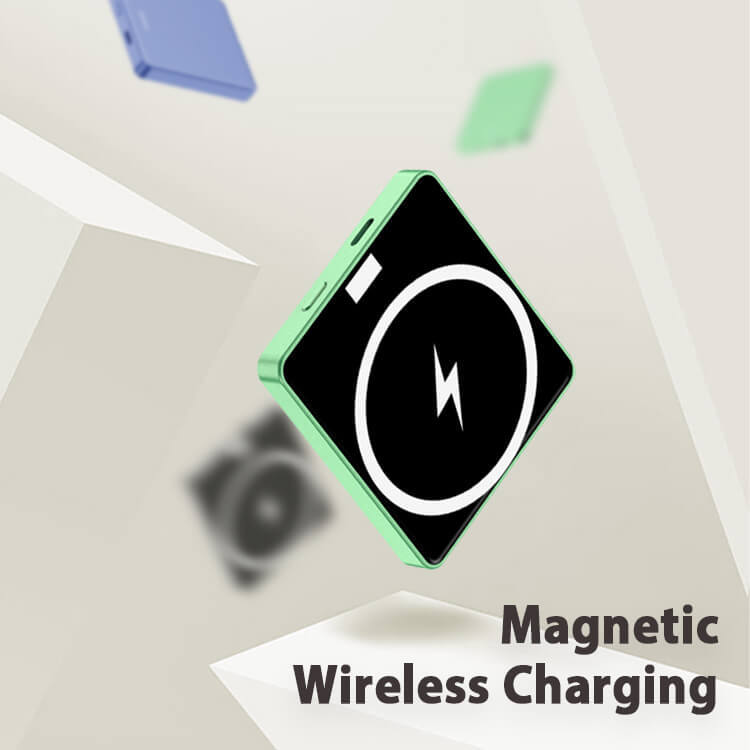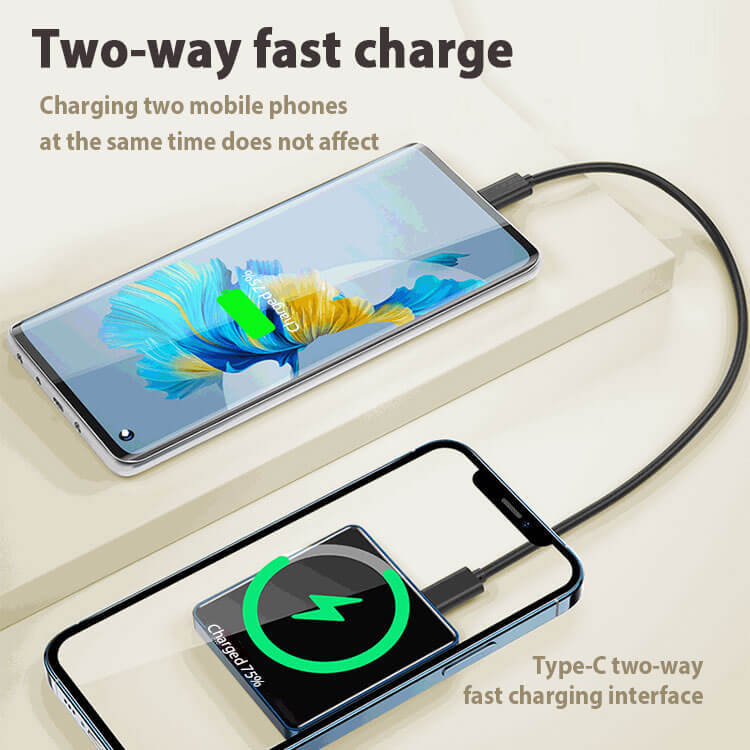 The release of iphone12 has made great innovations in the charging industry. Many companies are vying to introduce 20W charging heads and Magsafe magnetic wireless charging. There is now a new magnetic power bank. How's the effect? let's continue.
The magnetic wireless power bank is a combination of PD + QC20W and 15W magnetic wireless charging. The capacities are 4200mah and 8400mah respectively. Support all wireless smart hands on the market, such as PD4.0 / QC4.0 / Huawei SCF / OPPO vivo fast charging, super compatible. The wireless charging distance is about 8 mm, it can be easily charged with the phone case, and the magnetic design will not fall during charging. Support FOD foreign body detection function, if a foreign body is blocked, the power will be automatically cut off to avoid danger. Super heat dissipation function, it will not heat up when charging and playing games, and it is safer to use. Type-C two-way ultra-fast charging interface, about 80% of the battery is fully charged within 30 minutes, ultra-fast charging. The appearance design is very fashionable, ultra-thin body, metallic luster light perception, gray-blue-green, you can choose.
Because this mobile power bank has a magnetic magnet design, this magnet can turn your mobile phone or mobile phone protective cover into a magnetic safety magnet that you want to place. For iphone12 series or magsafe case, no magnet is needed. Support all Qi mobile phone wireless charging, suitable for iPhone 8-12, Xiaomi, Huawei, Samsung
The two-in-one magnetic wireless charging is an indispensable item for going out, allowing you to bid farewell to the bulky mobile power supply and make travel more convenient.