GBT-WCP01 wireless charge powerbank
2020-09-17 17:46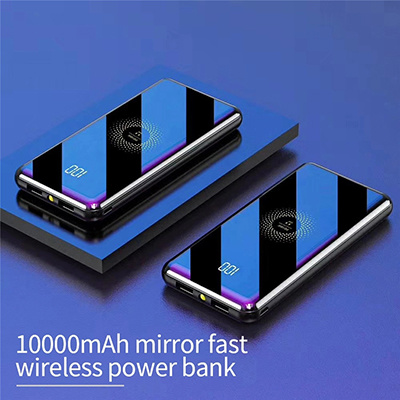 Wireless charging has become mainstream since 2017 when Apple integrated the tech into the iPhone. Of all the new cellphones announced at the Mobile World Conference 2019, it looks like only the One Plus 7 won't be using the tech. It's important, then, to future-proof your portable chargers, and to know which charger is best for you.
Which Wireless Portable Power Bank Is For You? Because you have to be in range of the wireless charger, you need to be in proximity to a wall outlet and electricity supply. Still a pain, right?
We have a solution.
A wireless portable power bank will help you cut the cord. You can carry them in your bag and charge on the move, or put them next to you on the one table left in Starbucks that isn't near any outlets. You can even lend them to a friend whose stuck in a meeting and needs to keep their phone charged whilst having it next to them on the table. Thanks to the ports and wireless capability, you can charge up to multiple devices at the same time. Perfect!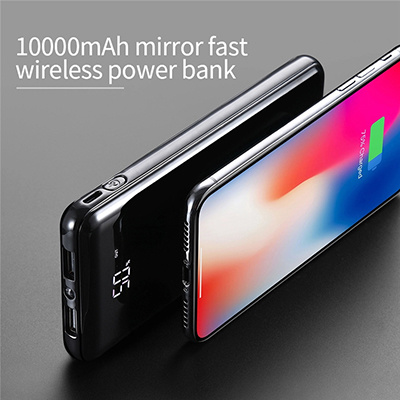 This is therefore an accessory which recharges your smartphone (if it features Qi technology) in complete freedom: you can put it in your handbag or backpack, and use it wherever you want without any power cables.
What is Qi Charging?
Qi (pronounced 'Chee') charging is a form of wireless charging supported supported by all major phone manufacturers. Phones that use Qi include iPhone X / 8 Plus / 8, and Galaxy Note S9 / S9 Plus / S8 / S8 Plus etc. There are inductor coils in both the charger and your mobile.
These coils have the ability to act as a transformer, albeit temporarily. The charger generates an electromagnetic current in the device's coil, which is transferred to the battery. This amazing tech ensures that you can charge your phone – when it's within range of the charger, that is.