New TWS Connect With Selfie Function Couple Model Dual Bluetooth Earphone
2021-03-12 14:52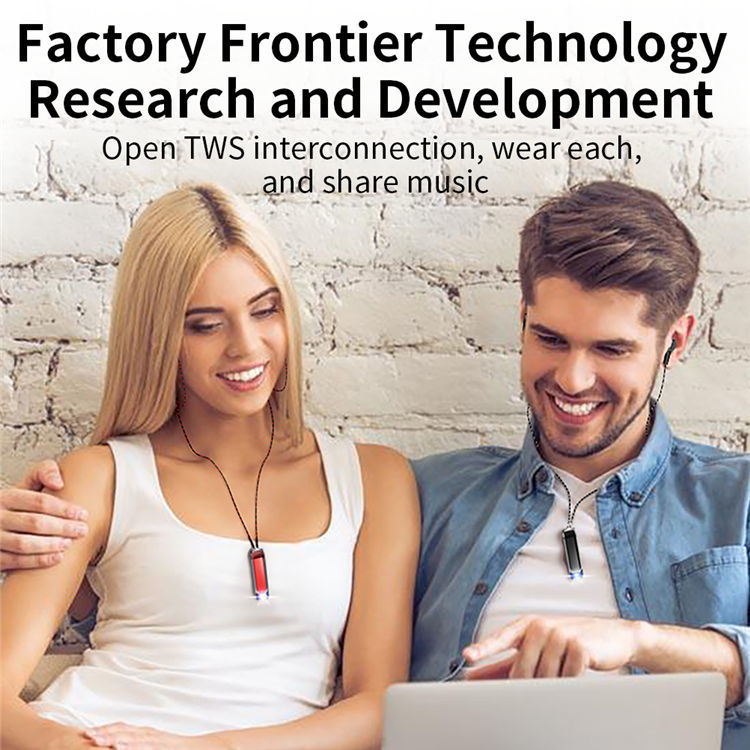 Do you know headphones that can share music and take selfies?
Want to hear your favorite music in public, share it with your friends, or give them another earplug? Do you feel annoyed that you can't press the camera button and no one can help you when you take a selfie with a beautiful scenery outside?
None of the above problems are a problem, a headset can easily help you solve them. Let's learn about this interesting headset together! Hanging chain couple series selfie headphones, it is the world's first multiple series patented products, couple design, two different headphones can share the same music in TWS interconnection, 9D surround dual stereo, let you better enjoy the pleasure of music . With Bluetooth Selfie function button, solve the Selfie problem. 10 meters transmission distance, large capacity of 150mAh battery, 12H music playing time, compact size and strong magnetic absorption so that it is more convenient to carry, the electroplating process is stylish and avant-garde design and has black, red, blue and purple colors. You can group different couple styles at will and wear More fashionable.
Hanging couples in tandem with selfie headphones, the best choice for lovers, family and friends!