The development trend of customized 22.5W fast charging powerbank
2022-07-22 08:55
The development trend of customized 22.5W fast charging powerbank
(1) Wireless charging that breaks through interface limitations
As more mobile phones begin to support wireless charging, the field of mobile phone accessories keeps up with the forefront of technology, and there is a customized 22.5W fast charging powerbank that can be charged wirelessly. Because of its unique charging method, wireless charging will improve charging efficiency and safety protection. There are special restrictions. At present, various mobile power sources for wireless charging have appeared in the domestic market, but there are still many problems to be solved, such as the problem of compatibility with mobile phones, the problem of interface limitations, and the problem of conversion efficiency.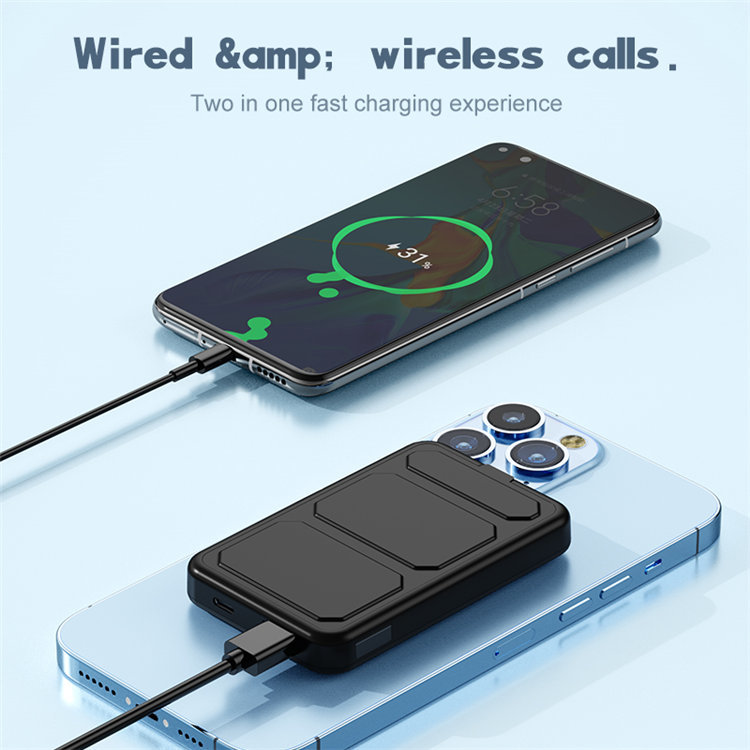 (2) Multifunctional
The diversification of functions is also one of the development directions of the customized 22.5W fast charging powerbank. As an essential product for smart devices, the customized 22.5W fast charging powerbank can not only provide power supply, but also integrate other functions such as information transmission and network transmission. With the continuous rise of new technologies, many manufacturers have launched multi-functional mobile power supplies to improve the added value of mobile power supplies through functional integration and concentration.
(3) Portability and sharing
Thinning is the main direction of the development of customized 22.5W fast charging powerbank. It is the general trend to abandon the bulky cylindrical battery and use a lighter, thinner and more malleable soft-packed lithium battery. In addition, due to the increasing popularity of Internet technology and shared business models, shared mobile power sources that can be rented and used without purchase will also have good development prospects.