The smallest wireless charging treasure is here!
2022-02-24 16:10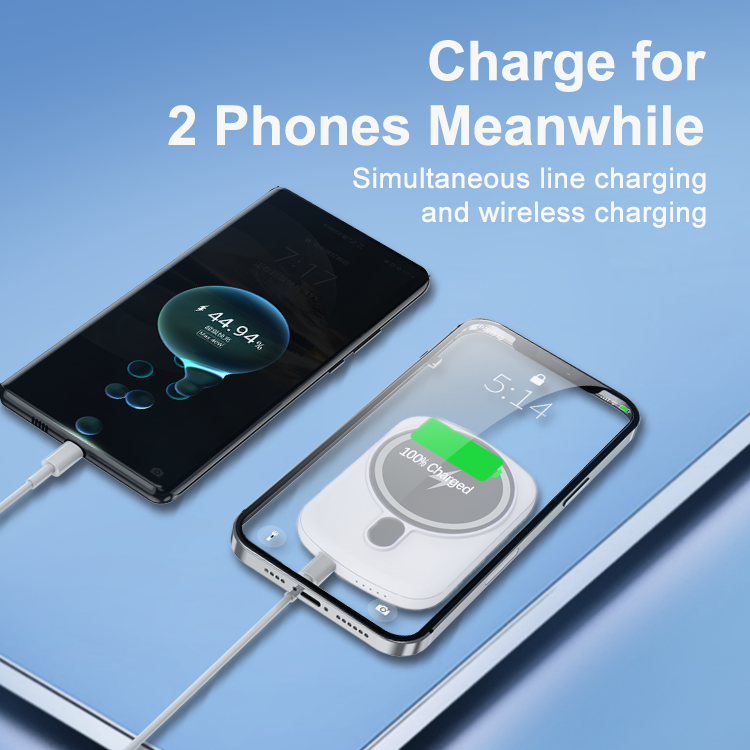 Mini Portable 10000mAh PD 20W Fast Charging Battery Station Phone 15W Magnetic Wireless Charger Power bank
You are incapable like to go out with a power bank that is as bulky as a brick.
The smallest wireless charging treasure is here! Our mini portable power bank is smaller than the palm of your hand, so you can easily put it in your pocket. Solve the dilemma that your mobile phone is dead.
It can be carried on a plane to provide long, reliable endurance for your electronic devices during travel.
【Wide Compatibility】Wireless design, charging does not affect the game operation. This cute mini power bank with keychain is compatible with mobile phones and tablets, providing you with the portable power you need most anytime, anywhere!
【super portable】This is a reusable fast charge power bank. Whether you are working in the office, traveling, driving, or staying at home, you can take it with you.
【Safe Use】PD 20W wired Qucik charging,15W wireless charging,Support charge for 2 phones meanwhile, allowing your device to quickly charge. Protruding area, less touching with phone, will improve the heat dissipation,Fast charging phone does not heat up,Protect the phone & protect the battery.
【High-quality Materials】 The exterior of this charger is treated with rubber, which is more skid-resistant and fall resistant. It's also a great gift!