You are incapable like to go out with a power bank that is as bulky as a brick.
2022-03-10 17:11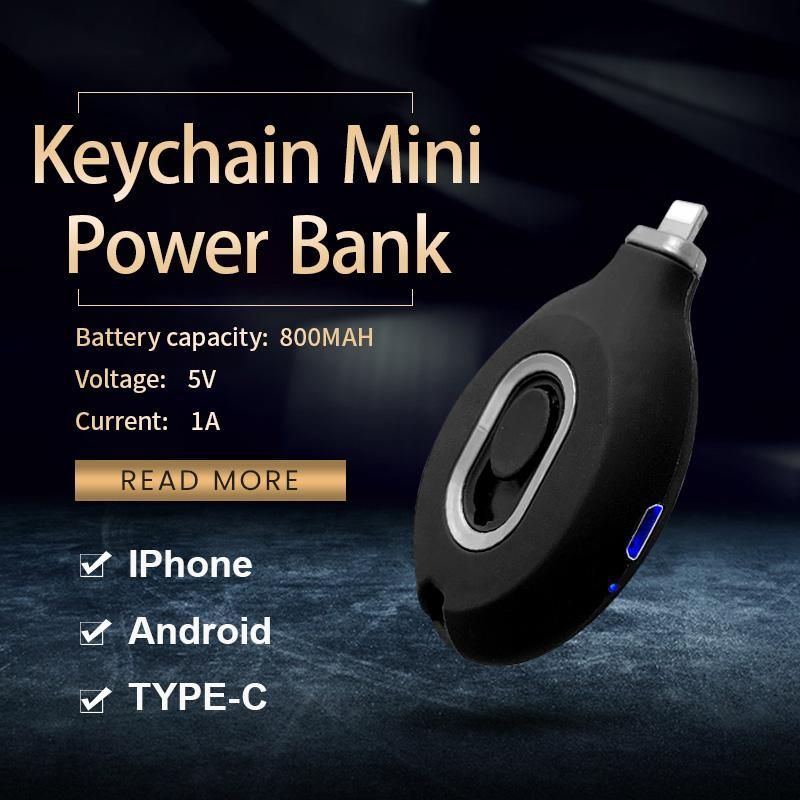 The smallest wireless charging treasure is here! Our mini portable power bank is smaller than the palm of your hand, so you can easily put it in your pocket. Solve the dilemma that your mobile phone is dead.
The package includes (Power bank + USB charging cable + key ring + hanging buckle), which can be conveniently hung on the bag.
It can be carried on a plane to provide long, reliable endurance for your electronic devices during travel.
Wireless design, charging does not affect the game operation. This cute mini power bank with keychain is compatible with mobile phones and tablets, providing you with the portable power you need most anytime, anywhere!
This is a reusable fast charge power bank. Whether you are working in the office, traveling, driving, or staying at home, you can take it with you. The fast charge power bank can help you save time.
With a built-in rechargeable tip, push up and slide out and directly plug into the phone for wireless charging, allowing your device to quickly charge. When finished, push down and slide the charging head back for safe storage.
The exterior of this charger is treated with rubber, which is more skid-resistant and fall resistant. It's also a great gift!