The Ultimate Convenience - 5000mAh Magnetic Powerbank
2023-05-08 17:09
As our world becomes increasingly reliant on technology, the need for portable power sources has grown exponentially. With the 5000mAh Magnetic Powerbank, you can now charge your devices on the go with ease and convenience.
The 5000mAh Magnetic Powerbank is a lightweight and compact device that easily fits in your pocket or bag. Its magnetic backing allows it to stick onto surfaces like the back of your phone or laptop, making it an ultra-convenient charging solution.
The high-capacity battery of this power bank allows you to charge your smartphone multiple times. The LED lights on the device indicate the battery level and charging status so you always know when it's time to recharge.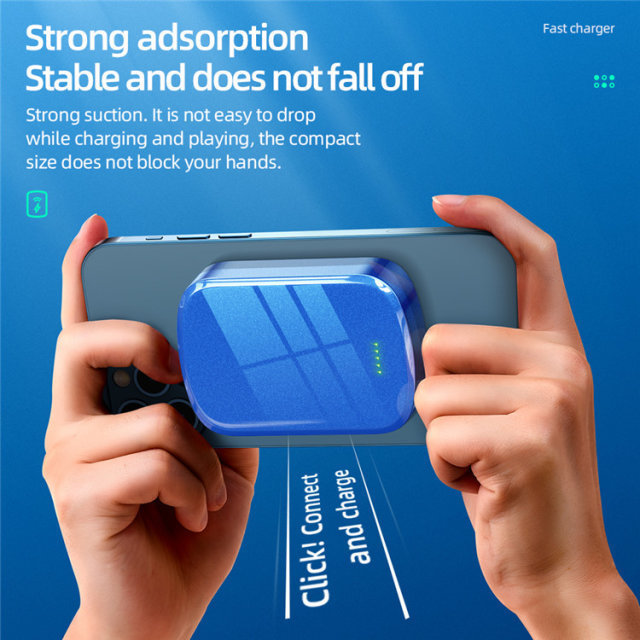 Gone are the days of being tethered to a wall outlet or bulky charging cords. The 5000mAh Magnetic Powerbank offers the ultimate flexibility and freedom to stay charged on the go. Whether you're out hiking, commuting, or traveling, this power bank is a must-have accessory for any tech-savvy individual.
In conclusion, the 5000mAh Magnetic Powerbank offers an unbeatable combination of convenience and portability. With its magnetic backing, high-capacity battery, and LED indicator lights, it is the ideal solution for anyone in need of a reliable and efficient power source.